ABOUT SAMPARK
It gives us great pleasure to introduce you to the SAMPARK loyalty program exclusively designed for our channel partners. We seek this opportunity to develop a strong relationship with you.
SAMPARK empowers you to earn reward Points on purchase of Havells products under Sampark scheme and you can redeem your points against a host of attractive mode available for redemption. So the more you purchase, the more you earn!
The entire program is designed to help you manage your points and deliver maximum benefits. Registration, Point accumulation and Redemption is possible through Mobile App, Online. You can keep track of your Point status by Mobile App or online and can update yourself any time anywhere. For any information or query you can also call our Toll Free number where our executive would be happy to help you.
ELIGIBILITY
Any Retailer can register in the program. Even a Havells Dealer can also register himself in the program for the products that are sold by the dealer to the end Customer / Electrician.
PRODUCTS
Sampark applicable on selective SKU's on following divisions DP, WIRE, SDA, AQUA, PUMP, FAN, EWA RANGE, WATER HEATER
REGISTRATION
Registration process is simple and convenient you have multiple ways to get registered choose the one which suits you best:
» SAMPARK MOBILE APP
» Online - http://havellspowerplus.havells.com
» DMS
» SFA

SAMPARK MOBILE APP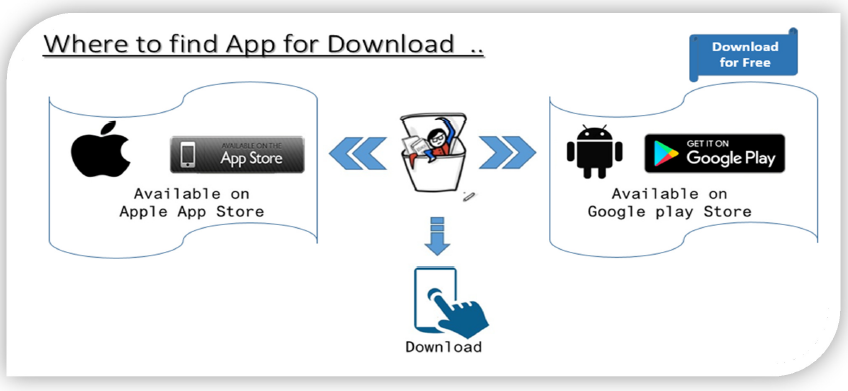 Registered Mobile No. has essential importance in the entire program. It is your Unique Identification Number for participation in SAMPARK. It will be used in further communication and executing various transactions.
Every product in SAMPARK has Unique Code printed on the Coupon.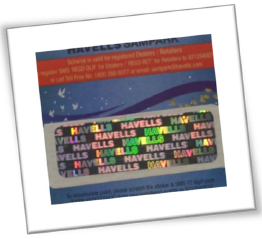 ACCUMULATION
Next time when you purchase Havells product do look for Unique Code printed on the Coupon and to accumulate Points through mobile app, scratch the Sampark coupon. Login in your Sampark mobile app & scan the Unique Code to get the points, You can scan as much coupon as you need.
To accumulate points online, visit your account and go to Accumulation page. You can enter or scan pins for accumulation at a time. As you send codes you will be shown updated balance along with the Points added.
You can keep track on your Point on mobile app, online or by calling at Toll Free No. whether it is transaction history, balance enquiry or any other query.
Just visit your account online and check your Point balance any time anywhere.
You can update yourself by simply calling at Toll Free No. 1800 266 0077 our executive would be happy to update on point and new schemes.
REDEMPTION
SAMPARK is truly a rewarding program with redemption options across categories. Every product in offer has been picked up considering your taste and preferences:
» Direct Bank Transfer (Only available on Sampark Mobile App)
You can redeem your points by login to mobile app, KYC must be completed and verified. As redemption complete you will receive a transaction code SMS for transaction history.